Beginners' Yoga: Top Tips for Starting Out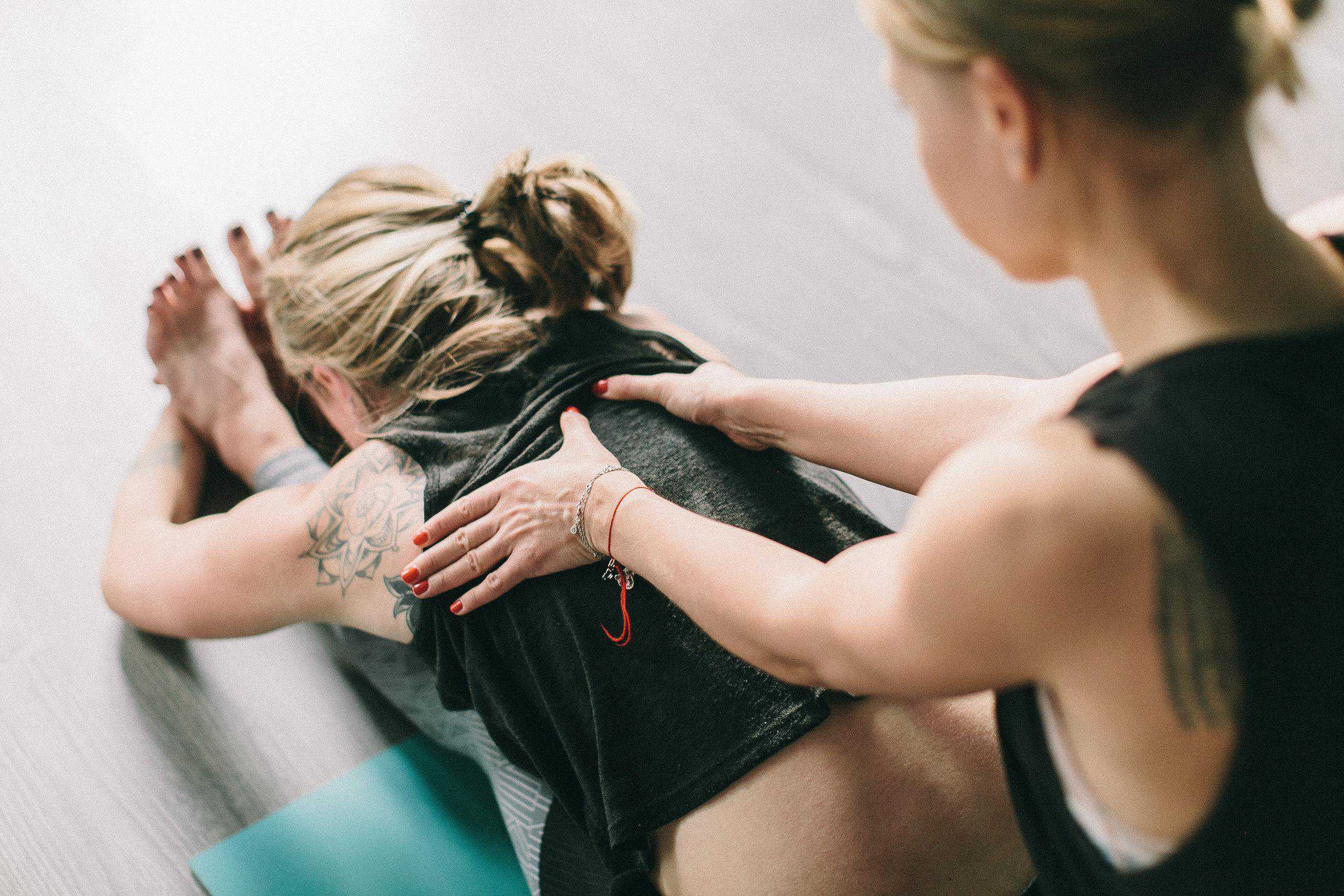 Most of us hate being a beginner. We dislike not being the "expert" let alone not knowing anything about a subject or practice. And yet ALL of us start as a beginner in any new endeavor.
Yoga, for many of us, can feel particularly intimidating, especially if we follow any "famous" yogi on social media and see lots of pretzel poses done flawlessly, in full makeup and expensive clothing (By the way, this is not really what yoga is all about and most of us do not look like that).
The best tips for beginner yogis
To help ease of our beginner angst, below are some tips on starting a yoga practice outside of our own homes:
Bring your humor to the mat and leave your perfectionism and self-critical parts at home. If I'm feeling particularly self-conscious I remind myself that people are usually more concerned with themselves than with me. I'm super important to my Mom but not the stranger on the mat next to me.
Try at least 5 different classes and 2 or 3 different studios/ communities before deciding whether yoga is or is not for you. There are lots of flavors of yoga these days. There is yoga that is slow and meditative and there is yoga that is fast and sweaty and everything in between. Find out what is best for YOU.
Identify 2 or 3 of your personal goals around yoga and then talk with the teacher or desk staff. They can help steer you in a direction that matches your needs.
Nitty Gritty Pro-tip: no shoes in the yoga room & wear comfortable clothing that stays put when you bend forward (ie you may not want your shirt coming up over your head)
Let the teacher know if you are pregnant, have been injured, or have any health issues that they should know about to keep you safe. They are trained to give modifications and will do their utmost to make certain your class is an enjoyable experience.
This article is written by - Wendy Swanson 
TO read the full article click here - https://artoflivingretreatcenter.org/blog/yoga-beginner/
Why I Volunteer with Seva
In this series, we explore people's experiences on the path of spirituality. Whether it's personal development, insights or learning about how to love more deeply, it's all about you and your journey. Our first selection comes from Dr. Harrison Graves, an MD who has been volunteering at the center for the past several months, informing and educating us all with his thoughtful writing and commentary. Enjoy! – Andrew
Seva is often defined as "selfless service," service with no expectation of reward. It is that — and much more. In today's blog I'll share with you why I volunteer, or do seva, and suggest ways you can too. True seva is a way of life — an inner attitude of giving.
Ram Dass explains seva beautifully: "Helping out is not some special skill. It is not the domain of rare individuals. It is not confined to a single part of our lives. We simply heed the call of that natural impulse within and follow it where it leads us." (Ram Dass was a co-founder of the Seva Foundation. Seva is best known for their work restoring eyesight to over 3 million blind people suffering from cataract blindness in places like Tibet, Nepal, Cambodia, Bangladesh, and throughout sub-Saharan Africa.)
Read the complete article at - https://artoflivingretreatcenter.org/blog/why-i-do-seva/